CERTIFIED QUALITY ASSURANCE
For more than a decade,Angel Translations has been committed to setting the highest standards for quality and client service in the translation industry.
In keeping with that commitment,Angel has implemented the most rigorous quality assurance processes in the world, achieving official ISO 9001 certification in 2006.
Angel is not simply ISO-compliant. Angel is officially ISO 9001:2008 certified. We have proven that we maintain the highest standards of quality in our processes that are recognized and respected throughout the world.
In addition, Angel was the first major Chinese service provider to achieve EN 15038:2006 certification in addition to ISO 9001.
"We have demonstrated our commitment to providing the highest quality language solutions, to achieving client satisfaction, and most important, to working to continually improve our processes and operations to exceed our clients' expectations," notes Zhu Ying, President, who spearheaded these efforts.
Our Guarantee
Zhu Ying goes on to say, "For Angel, achieving ISO 9001 certification is an honor: but it is simply not enough. We continue to innovate, to strive for excellence, evolving every day to take advantage of all that the emerging technologies have to offer, streamlining our processes, and meeting our clients' needs in the most effective manner possible."
Angel: Continuing to set the standard for providing the highest quality translation services worldwide.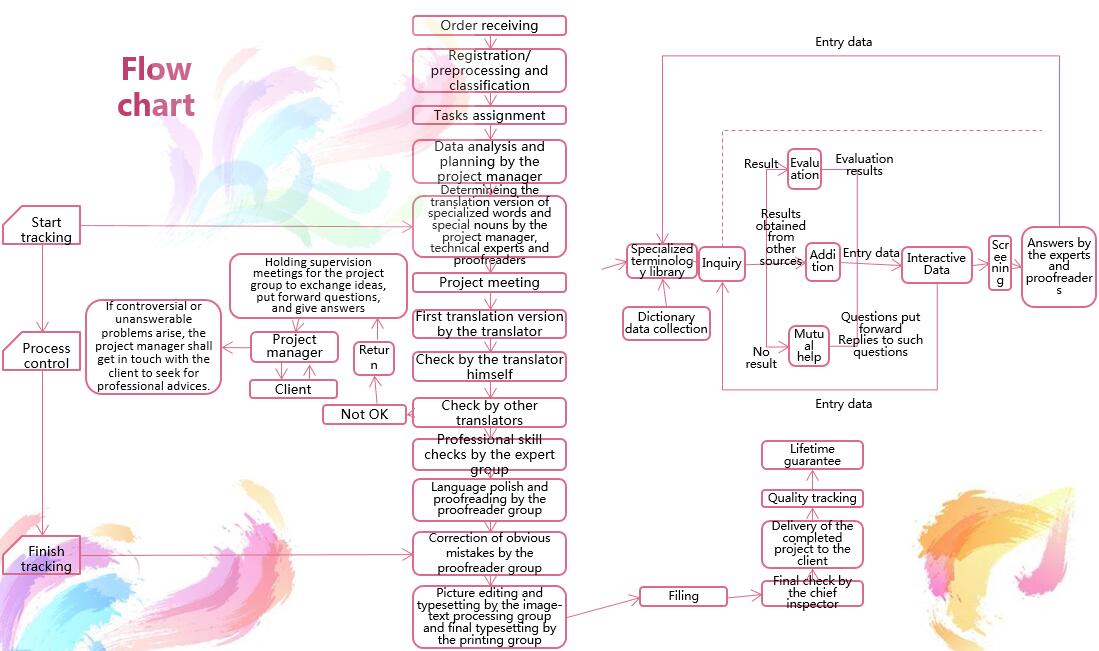 GB/T 19363.1—2008 National Standards of China
Translation/localization service providers of certain scale usually typically develop their own corporate standards for translation workflow and quality assurance over time, and mature clients like Microsoft and Huawei also have their criteria for translation service, but it was not until 2003 that concerted efforts were made to bring about the nation's first national standard on translation service, "Specification for Translation Service – Part 1: Translation"(GB/T 19363.1—2003). The standard was issued on Nov. 27, 2003 by the General Administration of Quality Supervision, Inspection and Quarantine of the People's Republic of China, and took effect from June 1, 2004.