Consumer goods industry professional translation
We have worked for a number of retail stores including high street clothing brands and well-known online shops. If your business is selling products either online or in store, we can help you reach more customers.
Angel master all garment industry of specialized vocabulary, with professional vocabulary and seasonable organization, accurate expression of the dealer information.

Angel has an interdisciplinary professional translation team, good at chemical, cosmetics and other professional translation field.

According to the characteristics of the toy production and products, Angel specially forms a rapid response team, achieves rapid translation, quick review, quick into a draft solution.
Angel forges ahead, constantly studies hard, and grasps the electronic information industry of new products and new words to make the customer information to convey accurately.

Angel Translation focuses on the targeted way to convey your brand, and to give you a perfect interpretation make your brand information in different countries.

Angel Company familiar with the wholesale and retail industry terminology and language organization way, a certain language can provide the customer's trade with convenience.
Our food industry translators are just that: experienced professionals when it comes to translating materials for clients from the food industry. What makes them special is the fact that every one of them has an in-depth knowledge of the food sector, and that gives them a unique ability to combine language expertise with the kind of subject familiarity that really elevates their work.
Superior service
Accompanied by including document translation, oral translation, website localization, audio and video, voice and captioned service;
With the industry's top signing translation experts and professors, also have different levels of translation talents for you to choose;
Support the customization process, optional related professional interpreter service with customers;
Efficient translation, angels have the ability to complete a large project in a short time;
Angel trust translation terms of service also includes support for an indefinite period after-sales service guarantee.
Get professional email for any size of business.
Send E-mail

"Thanks so much for your message.
It's always a pleasure to collaborate with you as you're always helpful, prompt and agreeable."
"Quick delivery on these translations. Thank you, you made our jobs much easier!"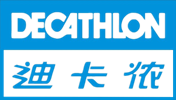 "Thanks for setting things straight. You're a breath of fresh air in this business. Thank you kindly! No one pays as promptly as you do! I'm so fed up with always having to remind people to pay me (except you) after consistently honoring deadlines..."

"Words are not enough to say how much we appreciate your work and early response and punctuality.
Many thanks for your cooperation."

"Excellent! Thank you so much for all of your work on this, you have been wonderful to work with. Thanks again."