Science and technology translation and localization
Science translation requires the same meticulous accuracy which undoubtedly went into the original document, be it a lab report or a scientific article.
Your audience depends on the translated documents to be free of errors, as mistakes can be misleading and even harmful.
Whether you work in IT, engineering or natural science, you have a responsibility to ensure your documents are properly translated when necessary.
Fortunately, there are professionals who are familiar with scientific terms and the finer points of countless languages.
To succeed in the global market, there is a strength of technology companies need translation company to provide translation and localization of science and technology, and comprehensive solutions, to adapt its products throughout the world. Leading technology and manufacturing companies rely on us in the field of science and technology and professional knowledge in terms of accuracy and precision, and all-round, total more than 400 languages in the field of localization services. In china angel is one of the few passed ISO9001:2000 quality management system certification of the translation of science and technology company, has more than 20 offices all over the world and more than 230 employees, angel no compromise on quality, have the courage to meet any challenge.
The strict specification process, cooperative proofreading of senior translators of science and technology and foreign translators and safeguard localization translation professional quality;
Diversified solutions for you to solve complex projects;
A strong technology team support, the angel of the interpreter translation experts from leading global technology;
Different level differentiation translation, save you unnecessary expenses;
Good reputation, long-term responsible free after-sales service is an angel and customers long-term cooperation.
Provide professional typesetting and proofreading service.
Get professional email for any size of business.
Send E-mail

"We have been looking for some time for a translation partner able to provide qualitative services in IT and technical translations as our service is advanced and complex. We have chosen Angel as a professional service provider and have not been disappointed. Our texts have been handled with fluent IT terminology and consistency. This company meets all of our expectations in terms of quality, communication, and adherence to deadlines."

"Angel Translations makes it easier than we ever expected to offer various languages versions of our products. Angel Translation is extremely responsive and accommodating to our requests for language translation. They consistently deliver a quality service and always meet or exceed delivery commitments."
International Business Machines Corporation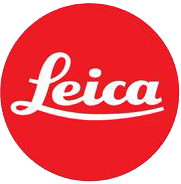 "My clients in Italy have often commented on Angel's excellent understanding of technical terminology and the high quality of his translations."

"We are looking for a translator with a solid background in multimedia related technologies. The job involves translating technical articles for our customers. These articles deal with various products and applications in the field of chips and can be quite demanding as to the technical expertise they require. […] Your translated files were reviewed by our people. […] We received quite a positive feedback on your translations of the articles."

"Your company translated our instruction manuals for various different products for a period of several years. Deliveries are always on time and always professional, we have never experienced any problems involving technology aspects."